FEBRUARY 2023 NEWS
"MODULAR SESSIONS" the monthly limited run CD of collaborative music enters its second year with more than 40 international artists featured so far. Issue 14 (Feb 2023) "The Illimitable Time Before" now available. "AN INFINITY OF MIRRORS" by my techno ambient project PERSPEXX now out. "THE VISITOR" from 1985 and "SPACE DREAMS" from 1993 now re-issued on CD. See the main website NEWS page for details.
2021 NEWS
The collaborative synth CD "Isolation" is still available, contributing to supporting musicians and COVID charities all over the world! Wonderful unheard electronic tracks from members and ex-members of Tangerine Dream, Space Art, Klaus Schulze's Wahnfried, Neuronium, Keith Emerson's "3", plus Bernard Szajner ("Zed"), Don Slepian, Remy, Ernesto Romeo from "Klauss", Bill Fox, Mark Jenkins, the comedian Stewart Lee and many others!
PayPal 12GBP to zyxyzmusic@gmail.com including your delivery address (free mailing anywhere worldwide).
VERY LIMITED NUMBERS REMAINING NOW!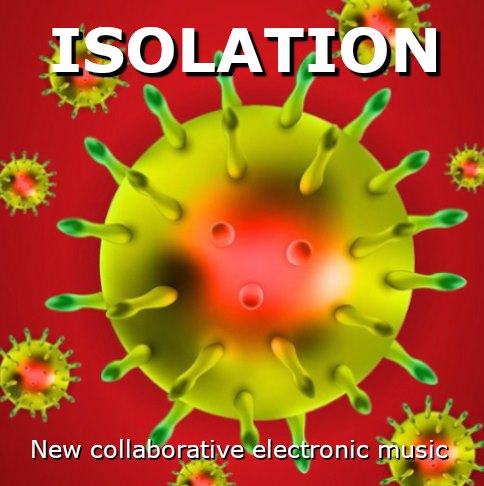 OCTOBER 2020 NEWS
My book "Kraftwerk: 50 Years" is out now, direct or through Amazon!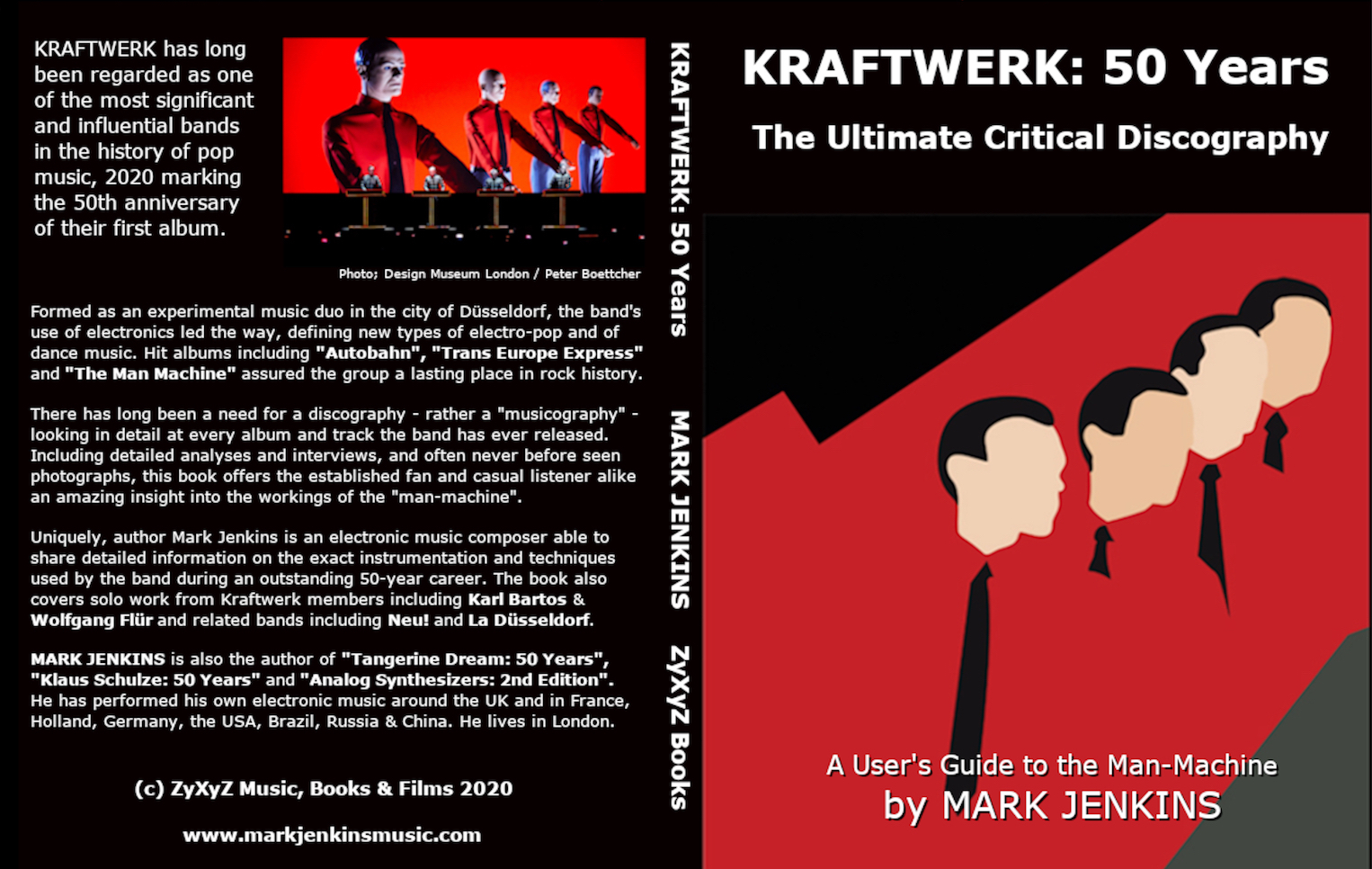 AUGUST 2020 NEWS
My book "Klaus Schulze: 50 Years" is available on eBay.
JUNE 2020 NEWS
Call for new review products for 2020 update to "Analog Synthesizers"
MAY 2020 NEWS
Worldwide aid CD for COVID charities "Isolation" released
MARCH 2020 NEWS
My new book "Tangerine Dream: 50 Years" is on sale!
SEPTEMBER 2019 NEWS
My new book "Analog Synthesizers" 2nd Edition published worldwide by Focal Press and available through Amazon is now out with major new artist interviews and album reviews, as well as a related website for video interviews, CD and vinyl reviews...
AUGUST 2019 NEWS
My new CD "Influences" is out now through eBay, Amazon and iTunes. Rare tracks in the styles of Tangerine Dream, Chris Franke, Edgar Froese, Rick Wakeman, ELP, Steve Hillage & The Orb, Jean-Michel Jarre, Richard Pinhas & Heldon. Video "Ekranoplan" in the style of classic Kraftwerk on YouTube now!
JUNE 2019 NEWS
My new CD "New Inventions for Electric Guitar" is out now through eBay, Amazon & iTunes. Epic echo guitar tracks in the style of Ash Ra Tempel, Neu!, Steve Hillage, Robert Fripp, Richard Pinhas and Mike Oldfield.
APRIL 2019 NEWS
My "Tubular Bells for the Moog Synthesizer" CD now on sale including through Amazon.co.uk (check Amazon and iTunes for download sales) - skip to main website and all Amazon CD sales here -

A major campaign to make my CD albums available by download is complete, with 20 albums featuring over 200 tracks available worldwide through Amazon, iTunes and all other major outlets. Albums include "Tubular Bells for the Moog Synthesizer" and the Edgar Froese tribute CD "Change of Cosmic Address".
"Soundstreams by Mark Jenkins", a series of library music albums for download through Amazon and iTunes opened with Vol.1 "Stranger Nights", in the style of John Carpenter and Tangerine Dream. See the main website for details.
MARK JENKINS has been a leading figure in the UK's electronic music scene for over 20 years, has performed as a member of WHITE NOISE and with singer ARTHUR BROWN and members of Can, Gong, Van Der Graaf Generator and Tangerine Dream, and is the author of the acclaimed book/website "ANALOG SYNTHESIZERS 2nd Edition" and book "iPAD MUSIC" available worldwide through Amazon.
He has created music for live performance, advertising, TV & CD releases and has performed at the London Planetarium, Royal Greenwich Observatory Planetarium, London South Bank, Franklin Institute Philadelphia, Carnegie Science Center Pittsburgh, National Theatre Brazil, and in France, Germany, Holland, China and Russia.
Mark Jenkins became the first musician in the world to release a CD created entirely on the Apple iPad, with live performances in Holland in October 2010 and extensively in the USA in 2011, with features on BBC Radio, Channel 5 TV and in The New York Post. USA East Coast concerts were completed in March 2012 and 2013 with live iPad shows at the National Exhibition Centre "GADGET SHOW LIVE" in 2012. Further concerts in 2019 and 2020.
BOOK "iPad Music" now worldwide as paperback & Kindle.
"EX1GENE: The Yamaha EX1 Album" now on download and CD!
You can see iPad and other electronic music concert and studio extracts on the YOUTUBE page linked below. The main website also offers a full biography, promotional pics, CD sales, library music downloads and more. You can also visit the FACEBOOK page.
All albums available by download through Amazon.co.uk and iTunes with selected titles also on CD through the Amazon store: markjenkinsmusic
E-MAIL CONTACT for INTERVIEWS, CONCERT BOOKINGS etc;